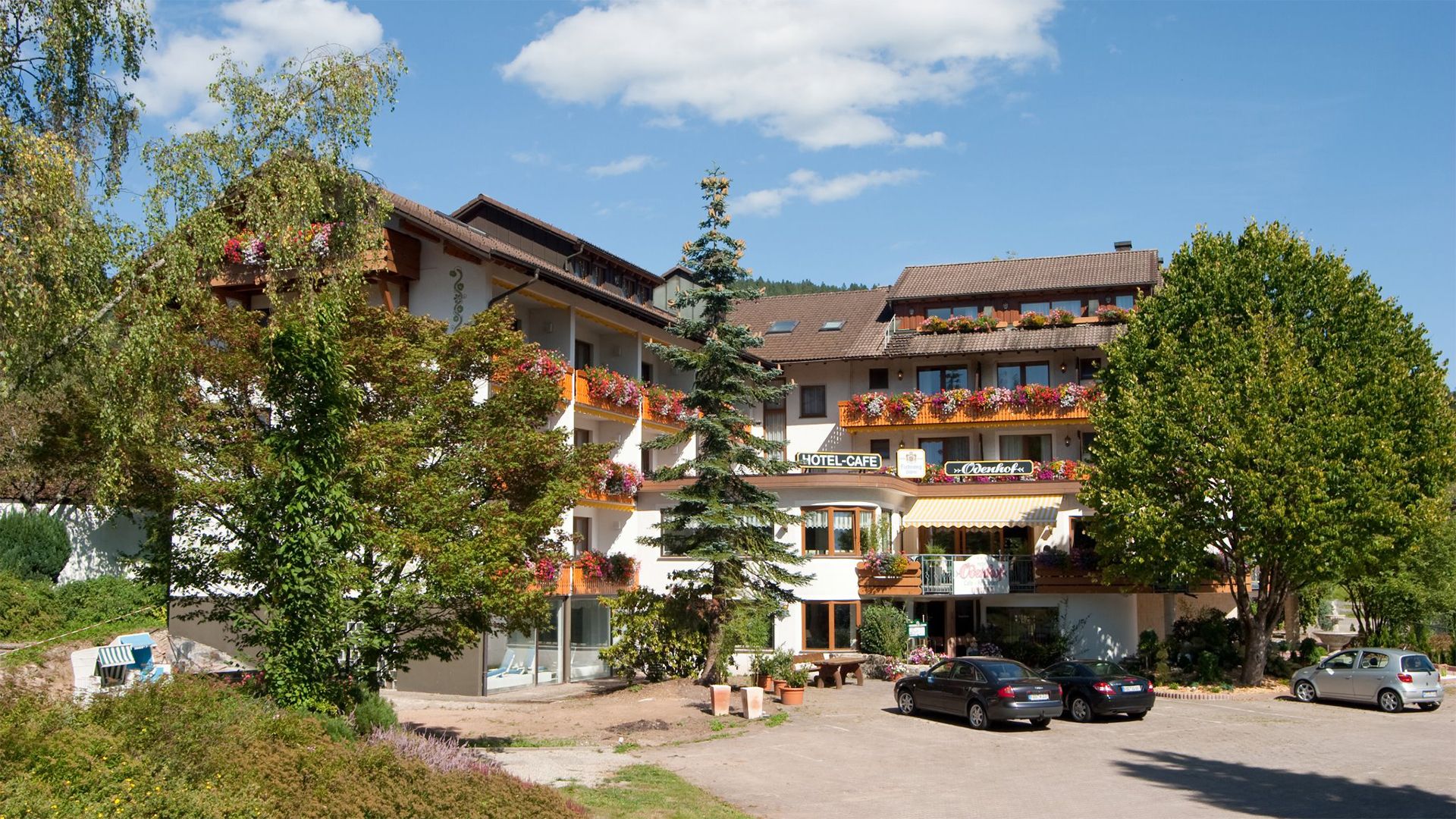 RESTAURANT

IN FERIENHOTEL ÖDENHOF
Culinary holidays

in the Black Forest

Bei uns im Ferienhotel Ödenhof hat das Restaurant seinen eigenen Stil und Wohlfühlcharakter, gemischt aus mediterranem Flair und dem typischen Landhausstil im Schwarzwald. Urlaub machen Sie in unserem Restaurant auch kulinarisch.

Freundliche, aufgeweckte Servicemitarbeiter sorgen dafür, dass Sie sich rundum wohl und geborgen fühlen. Ob ein kleiner Mittagsimbiss, Vesper oder ein gemütliches Abendessen, wir finden für jeden unserer Gäste abwechslungsreiche und liebevoll zubereitete Speisen.

Gerne berücksichtigen wir Ihre besonderen Essenswünsche, zum Beispiel vegetarische Kost oder bekannte Unverträglichkeiten.

Wir möchten, dass Sie sich bei Ihrem Urlaub im Schwarzwald rundum wohlfühlen. Wir kochen für unsere Gäste saisonale und regionale Besonderheiten mit frischen Zutaten und oft nach Großmutters Rezepten.

Kulinarisch ist der Schwarzwald immer einen Urlaub wert und nach einer Wanderung ist die Einkehr in unser Restaurant der schöne Abschluss eines schwäbischen Tages.
Holidays in the Black Forestrelax

in our restaurant Ödenhof
In summer, guests can enjoy carefree evenings on the cosy terrace in our restaurant with romantic views.
Ferienhotel Ödenhof in the Black Forest provides regional specialities for you suitable to the great panorama. A visit to our restaurant is always worthwhile!
Or let our friendly service staff mix up a fresh cocktail in our lounge bar. For us at Ferienhotel Ödenhof, holidays in the Black Forest means arriving, feeling good and relaxing.
Enjoy yourself in our welcoming restaurant.