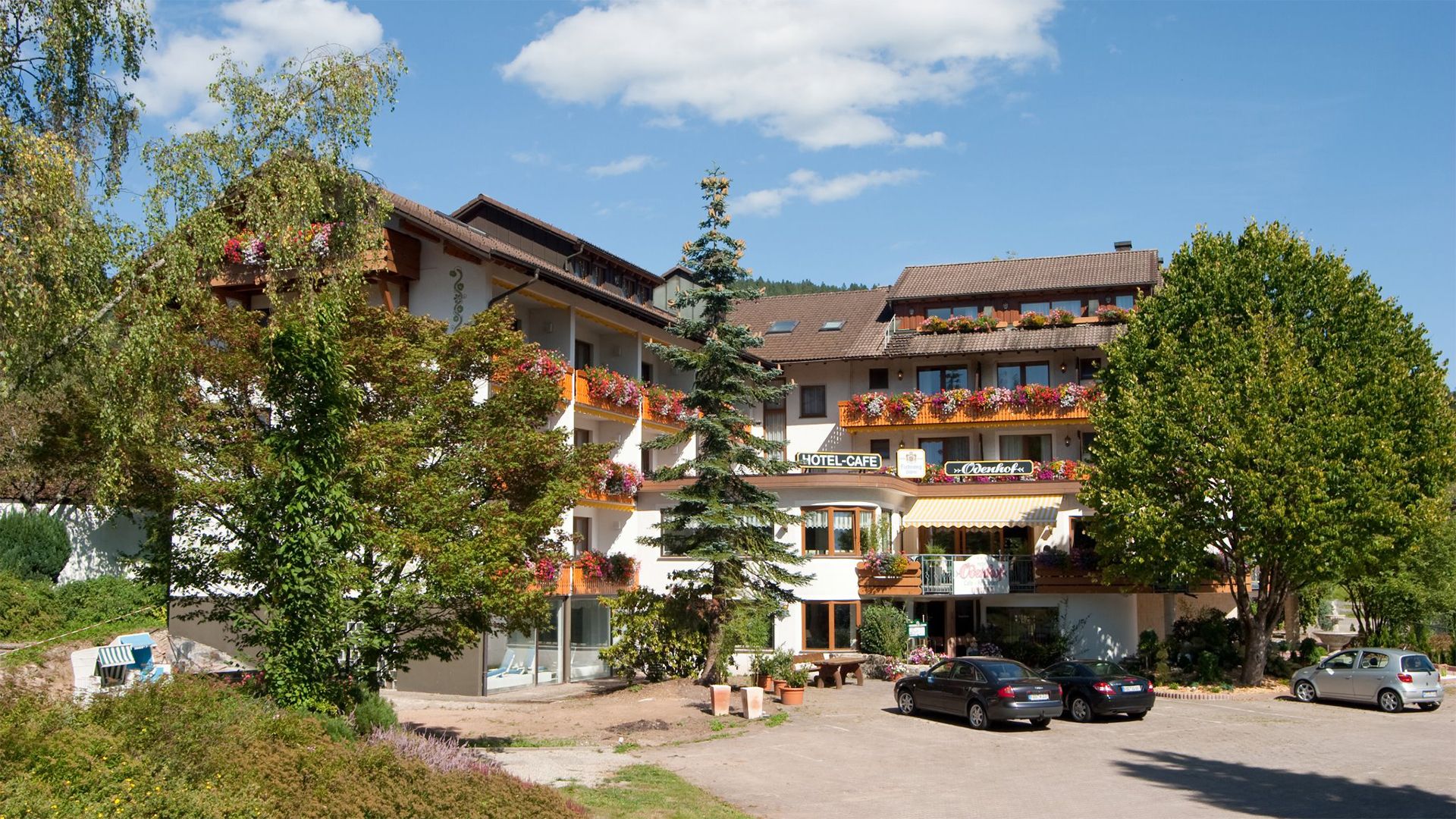 RESTAURANT

IN FERIENHOTEL ÖDENHOF
Culinary holidays

in the Black Forest

Here at Ferienhotel Ödenhof, the restaurant has its own style and Feel-good character, mixed from Mediterranean flair and the typical country house style in the Black Forest. To go on vacation, You can also enjoy culinary delights in our restaurant.

Friendly, bright service staff ensure that you feel completely at ease and feel safe. Whether it's a light lunchtime snack, a snack or a cozy evening meal, we'll find something for you each of our guests varied and lovingly prepared dishes.

We are happy to accommodate your special dietary requirements, such as vegetarian ones diet or known intolerances.

We want you to feel completely at ease during your holiday in the Black Forest. Furthermore, we cook for our Guests seasonal and regional features with fresh ingredients and often based on grandmother's recipes.

The Black Forest is always worth a culinary holiday and after a hike, the A stop at our restaurant is a nice end to a Swabian day.
Holidays in the Black Forest

relax in our restaurant Ödenhof
In summer, guests can enjoy carefree evenings on the cozy terrace in our restaurant with romantic views.
Ferienhotel Ödenhof in the Black Forest provides regional specialities for you suitable to the great panorama. A visit to our restaurant is always worthwhile!
Or let our friendly service staff mix up a fresh cocktail in our lounge bar. For us at Ferienhotel Ödenhof, holidays in the Black Forest means arriving, feeling good and relaxing.
Enjoy yourself in our welcoming restaurant.
Our soups and appetizers
| | |
| --- | --- |
| Beef broth with herb pancakes | 5.50 € |
| Beef Broth with Maultaschle | 5.50 € |
| Swabian holiday soup with semolina dumplings, marrow dumplings and pancakes | 6.50 € |
Specialty of our chef
| | |
| --- | --- |
| Game goulash from local deer with cranberry pear, spaetzle from the board and salad | 5.50 € |
Crunchy fresh salads
| | |
| --- | --- |
| Salad plate from the buffet | 10.90 € |
Typically Swabian
| | |
| --- | --- |
| Cheese spaetzle with salad | 12.50 € |
| Maultaschen au gratin with smoked ham and cheese, with salad | 13.50 € |
| Viennese style schnitzel with French fries and salad | 14.90 € |
| Jägerschnitzel with creamy mushroom sauce, hand-scraped spaetzle and salad | 15.90 € |
| Lumberjack steak with roasted onions, bacon, fine herb butter, country potatoes and salad | 15.90 € |
| Beef boiled beef in creamy horseradish sauce, parsley potatoes and salad | 15.90 € |
| Pork fillet wrapped in bacon with vegetables on a creamy pepper sauce and croquettes | 18.50 € |
| Roast onions with roasted onions, french fries and salad | 21.90 € |
Only for kids
| | |
| --- | --- |
| Portion of fries or croquettes with ketchup | 3.50 € |
| Portion of spaetzle from the board with cream sauce | 6.50 € |
| Viennese style schnitzel with fries | 6.50 € |
| Chicken nuggets with donald duck fries | 6.50 € |
Our fish recommendation
| | |
| --- | --- |
| Filet of Pike perch fried on the skin in a fine herb sauce, parsley potatoes and salad | 17,50 € |
| Cod fillet in mustard sauce with capers, tagliatelle and salad | 16,50 € |
| Salmon fillet on lobster sauce with leaf spinach and fine pasta | 18,50 € |
| Loach fillet with orange lemon and basmati rice | 16,50 € |
Ödenhof's dessert rooms
| | |
| --- | --- |
| Baked apple rings with sugar and cinnamon with vanilla ice cream or vanilla sauce | 4.50 € |
| Fresh fruit salad with fruit ice cream, kiwi sauce and cream | 5.20 € |
| Dessert plate of the day | 5.50 € |